My name is Erik Zetterberg, the owner of Rankbydesign. My office is located in "Bend-Oregon":https://www.rankbydesign.com/bend-map.htm (Central Oregon). My Bend SEO Business has been in operation since early 1992.
I primarily focus on Google and Yahoo in order to _rank well_ and create good traffic without using Pay Per Click advertising.
Short blurb about myself, my goals in web site design and ranking
I've lived in *Bend, Oregon* (Central Oregon) for about 18 years now. My family and I moved here shortly before my daughters first birthday. Originally from Southern California I've also lived in many places including Hong Kong in the 70s.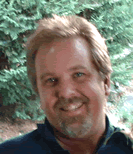 I've worked in the computer field for the last 15 years – I manage to take on challenging*web projects* whenever I can. It is really something I really enjoy doing.
Currently I'm focusing my interest in _copy writing and website ranking_ using WordPress and Css. I'm *fascinated with search engines* and find it self rewarding to develop sites from the ground up.
My hobbies include Mountain Biking, Canoeing, "Baking":https://www.rankbydesign.com/lowcarb-bread.htm Rustic Bread, Snowshoeing and making beer (although I'm guilty of no fresh batches).
Music – I'm a big fan of all sorts of Jazz from Dixieland to Progressive
[wpaudio url="https://www.rankbydesign.com/QuestionAndAnswer.mp3″ text="Burton- Corea-Metheny-Haynes –Question And Answer" autoplay="1″]