I have a handful of websites that I actively maintain (see below). I specialize in web site search optimization and web site content.
I focus on making sure that web sites are *simple, easy to read and navigate for the site visitor*. Additionally I make sure these _web sites rank well on the first page_. If you don't have the time or patience to improve Search Engine Ranking for your web site ranking or perhaps need help setting up a content manager… then contact me and I'd be happy to discuss what you need.
My Voice Number is (541) 317-0294
I promise to return your call promptly. Or you can contact me "here":https://www.rankbydesign.com/contact
web site optimization
Here are some sites I actively optimize and make periodic updates to. These are just a few from my growing list. Another one of my ongoing interest areas is *website store-fronts*.Examples of a storefronts I have done can be found below at LawnBeltUSA.com or at AViCAD.com.
Site Examples List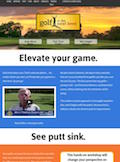 *GNLGolf.com* is a very recent project Working with a local branding expert John Ferguson of BNBranding using WordPress. I customized the layout and used Woo Commerce as a way to purchase ticket events for Golfing seminars.


*ASVIC.eu* is a current project again an e-commerce WordPress site. This site also uses Drip, a sales funnel providing evergreen content to the visitor.


*CADavenue.com* is another ongoing project for a software engineering client. I am a full service consultant fro them – both customer support, misc. seo and the web marketing are what I do for them.


*brandinsight.com* is another WordPress website I launched/ customized for a local client. Google Keyword "branding blog":google at #10. This site uses Thesis, a popular SEO friendly backend for WordPress.


*AViCAD.com* is new smaller project using Thesis for WordPress as the framework. I have also setup Infusionsoft marketing software to run on AViCAD and CADavenue to help with both marketing and customer support.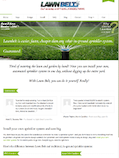 *lawnbeltusa.com* gardening website and store I activly maintain. It's got a large store managed though Woo Commerce. It's been a fun and enjoyable project of mine for some time. I've worked with Larry the owner of Lawnbelt for nearly 10 years now.


*simplecad.com* is a CAD software WordPress website I opened up a few years back. Recently upgraded with WordPress Genesis Framework. Google Keyword "AutoCAD Piping":google at #8 Try Google keyword "autocad 2011 book":google at #3 or "autocad symbols":google at #9. This is a complete WordPress store with an extremely simple yet effective interface to manage products.


*InThePipeline.com* is a wordpress theme I created from scratch for a newsletter site. The width is constructed so that the page source can be copied into an email and distributed very easily.


*Cadopolis.com* is a AutoCAD software website I have optimized in the past although sadly they are closing soon due to the lagging economy. Google Keyword "AutoCAD Software":google at #1 Try Google keyword "autocad":google at #10 or "cad software":google at #9. I have recently reworked the front page and some inner pages with CSS and have adjusted the content and layout. References available.


*Rankbydesign.com* _example of this website … try Google keyword "improving search rankings":google at #2 or "improve search engine ranking":google at #6 or … try Yahoo keyword "improve search rankings":http://search.yahoo.com/search?p=improve+search+rankings at #5 or "seo consulting oregon":google at #6

*Wordpress site* I for an Architect in Canada. The entire site is driven by WordPress but you would never know it. I custom created the template and then added in their projects and content. The site has a unique "coverflow inspired" image viewer on the front page. Best of all images are completely managed through WordPress.


*autocadblock.com* is a AutoCAD symbols & drawing website website I recently completed and optimized using 100% MovableType. Google Keyword "AutoCAD Blocks":google at #2


*Dwgtopdf.com* autocad related website that is a fully integrated shopping cart example using Movable Type 100% – except for final checkout provided by InternetSecure- more ranking results soon!

*BendSeo.com* Again I am using WordPress – this site is currently in progress… try "seo bend oregon":google at #2 or "bend seo":google at #1